Welcome Chief Growth and Strategy Officer, Patrick Crovo
Akiak Holdings, LLC announces the appointment of Patrick Crovo to its executive leadership team as Chief Growth and Strategy Officer, effective October 8, 2023. Crovo joins to drive the Company's growth trajectory as a recognized leader in digital enterprise services for government.
Akiak NS, a Mentor-Protege Joint Venture, wins $99.9M DHA Contract
Akiak NS, LLC wins a $99.9M 8(a) direct Defense contract for the Defense Health Agency Solution Delivery Division Technology Support Branch. Akiak NS, LLC is a partnership between Akiak Technology, LLC, Alexandria, VA, and NikSoft Systems Corporation, Reston, VA.
SBA Names Sharon Hamer as Virginia's 2023 Small Businessperson of the Year
Akiak Technology LLC is proud to announce that Sharon Hamer, the first indigenous President of our tribally owned 8(a) business, was named Virginia's 2023 Small Businessperson of the Year.
DHS Awards $23.3M Contract to Akiak Technology, LLC For Application Development Services
The DHS' Citizen and Immigration Services (USCIS) awarded an 8(a) direct award for IT professional services for agile software development, architecture and human centered design in support of the External Affairs Directorate (EXA).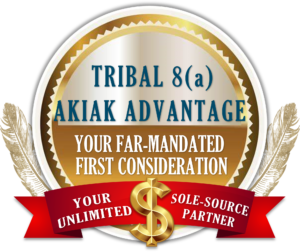 SBA 8(a) Certified
As an eligible SBA 8(a) Certified Tribal-Owned | HUBZone Business and trusted federal partner, we offer a low-risk, fast-path to agile development, lean operations, and digital transformation. We offer significant advantages to government — offering a timely, FAR‐compliant alternative to securing IT solutions through direct, sole‐sourced contracts that can be processed quickly, efficiently and in many cases, within days.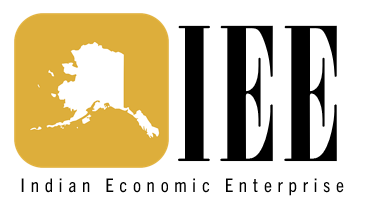 About Us
Akiak Technology, LLC is an SBA 8(a) Certified Tribal Owned and HUBZone Small Business. We are Headquartered in Alexandria, VA and have offices in Bethel, AK.
© 2021 Akiak Technology, LLC
Akiak Technology, LLC
(571) 399-8010