Broadband Feasibility Study Completed by Akiak Technology is a First of its Kind
June 18, 2021
The Akiak Native Community, a Federally recognized Indian Tribe, was issued a 2.5 GHz spectrum license through the Federal Communication Commission's Wireless Telecommunications Bureau on October 23, 2020. A spectrum license is permission by the FCC to the Community for exclusive rights to use the 2.5 GHz frequency band on Akiak's Tribal lands.
"Despite having this new spectrum in Akiak, there was no plan for exactly how to use it," said Kevin Hamer, President and CEO. "Then in late 2020, the company was awarded a grant to conduct a feasibility study of current options and recommend the best solution to bring high-speed internet connectivity to the Akiak Native Community in Southwestern Alaska. And it soon became apparent that no other study of this kind was completed for the Yukon-Kuskokwim Delta tribal communities."
Akiak Technology finished it study report in early June 2021, and traveled to Akiak, Alaska to discuss its research and recommendations to the tribal government and tribal community, at large. "Akiak's own business, Akiak Technology, continue to be digital pioneers," said Chief, Mike P. Williams, Sr. "We are happy to have this opportunity to utilize an IT company to help us close the digital divide."
Akiak Technology will lead and manage implementation of the recommended LEO 2.5GHz fixed wireless broadband solution. Akiak Technology conducted the Akiak Broadband Feasibility Study, developed the recommended solution, and has assembled the right team of consultants and sub-contractors to successfully deliver LEO broadband to the ANC in 2021.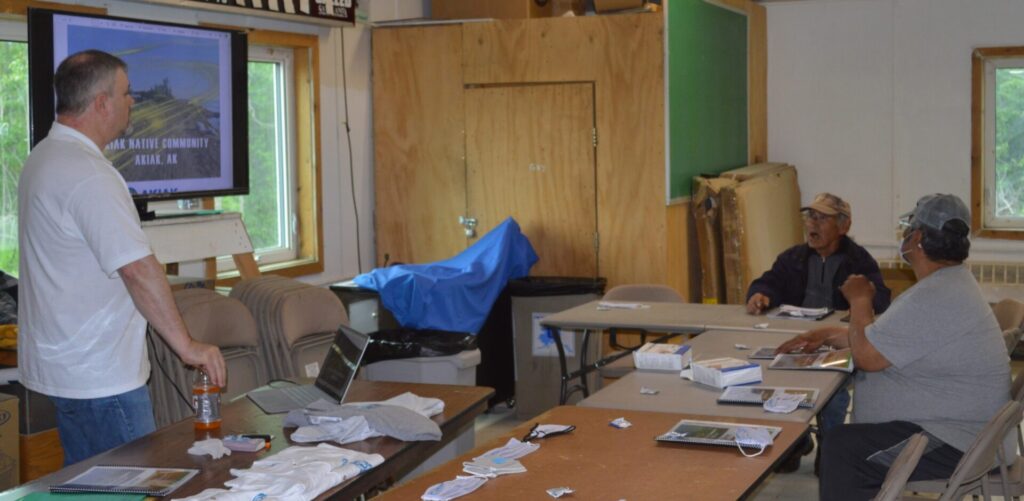 Media contact: Kevin Hamer at [email protected], or 703-624-8293.