Title: Tribal Communications and Outreach Coordinator
Open: 15 May 2022 through 12 June 2022
Type: Temporary
Schedule: Part Time
Pay: $18.57
Years of Experience: Entry Level
Location: Akiak, Alaska
Indian Preference Hiring
Indian Preference hiring applies to this vacancy. Applicants who claim Indian preference must provide Tribal Membership Card, or letter from Tribal Government on Tribal Government letterhead indicating tribal status, or BIA Form 4432
---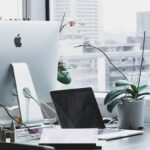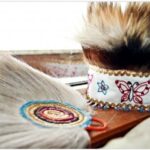 To apply, email a resume describing interest and qualifications to

Or stop by the Akiak Office and fill out a job application. Give your application to Norma Williams

Job Announcement Number: 2896

Subsidiary Company: Akiak Technology, LLC

COVID-19 Vaccinations: Akiak Holdings requires all employees to demonstrate proof of receiving a COVID-19 vaccination as a condition of their employment.

Got Questions?

Steve.Blankenship@akiakholdings.com
DUTIES AND RESPONSIBLITIES
This position works under the Tribal Affairs Director for the Yukon-Kuskokwim Delta Tribal Broadband Consortium, including driving awareness of overall brand image and broadband advocacy. This position will coordinate tribal member services functions conducting outreach, awareness, and education on broadband resource related issues. Supports engagements in Yukon-Kuskokwim Tribes and concerned citizens on broadband issues and digital adoption strategies, including preparation of meetings, calendars, phone calls and administration of communications activities.
Develops communications materials, emails, SMS messages that effectively reach and engage on external communications issues and opportunities.
Ensures the accuracy of Consortium membership officials lists; works with the appropriate tribal officials to ensure contacts are accurate and up to date; membership applications are coordinated, including follow up.
Assists in generating and editing external communications materials that are accurate, concise and demonstrates an understanding of Yup'ik culture and village life.
Contributes to the development of external communications through websites and social media, brochures, annual reports, newsletters, billing information and education programs.
Support tribal member initiatives and assist in administration of special events.
Participates and may lead Member Relations activities including elections, events, initiatives, and material coordination as assigned.
Attend and assist in logistics of tribal community meetings and events.
Makes phone calls to tribal government representatives, keeping track of outreach efforts.
Participate in both internal team and client meetings.
Writing preparation activities, such as organizing monthly reports, entering data, and summarizing projects and service areas.
Maintain accurate records and reports.
Searching folders and files; uses Microsoft Excel and Word to make edits and updates.
Willingness to make suggestions and ask questions for clarification.
Ability to manage multiple projects and goals in a given week.
Acts as an initial point of contact for member information.
Performs other job-related duties as assigned.
Required Qualifications: High school diploma or greater. Knowledge or experience in communicating and coordinating with a diversity of audiences.
Skills: Good human relation skills. Good written and oral communication skills; experience with writing. Good public contact skills and telephone etiquette. Ability to write and speak Yup'ik and English languages.